Nothing beats being outside the stadium on a crisp Fall afternoon sharing a mouthwatering feast of high-calorie foods with your buddies. The parking lot prior to game time is a Mecca for those who prefer their meats with a side of meat, and their veggies wrapped in bacon.
To kick off the new season we've put together a list of our Top 5 Tailgating Foods that will have you looking like a hall of famer at your next tailgate party. You're welcome!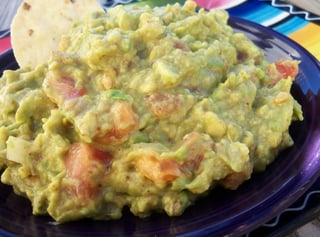 #5. Gridiron Guac
This spicy guacamole dip will ensure your tailgate party starts off with a kick. Just like a quarterback relies on a solid receiver – this dip requires a tortilla chip to make the reception. Pro tip: add a splash of lime to your chips for some extra pop. Get the recipe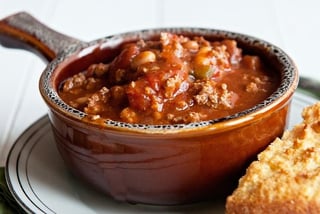 #4. Touchdown Chili
When the temp on game day drops to zero, this bowl full of meaty goodness will be the hero! It's not the easiest play in the recipe book, but with a little patience it's sure to be a crowd pleaser. Pro tip: add red pepper flakes and/or a few dashes of hot sauce for a little more sizzle. Get the recipe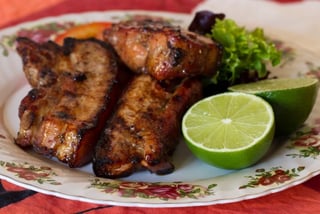 #3. Baby 'Back-of-the-End-Zone' Ribs
When it's 3rd and Goal and you need to punch it in – these mouthwatering ribs are the go-to play. Marinated in ginger, garlic and honey they'll have your tailgate crew shouting for more. Pro tip: trade baby back for spare ribs if you're tight on cap space. Get the recipe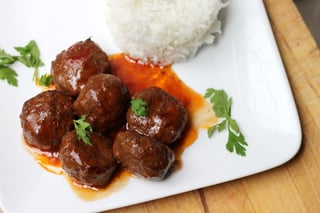 #2. Sweetness BBQ Meatballs
With a surprisingly delicious combo of barbeque sauce and grape jelly, these meatballs will ensure you don't fumble the pigskin in the redzone. Pro tip: don't forget the toothpicks. Get the recipe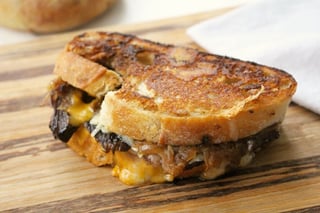 #1. Short-Rib Grilled Cheese Sandwich
How do you make the traditional grilled cheese even better? Simple, just add beef and caramelized onions! This sandwich will take you all the way to the tailgate playoffs. Playoffs!? Pro tip: Go butter. Leave the margarine at home. Get the recipe
When it comes to scoring the best price on heating oil, Smart Touch Energy has you covered. We make it easy to buy online from our website or app - from anywhere - even at your next tailgate party!